---
(

67

)
| Trail length: 18.4 km | Ascent: 260 m | Descent: 239 m | Country:
Denmark
---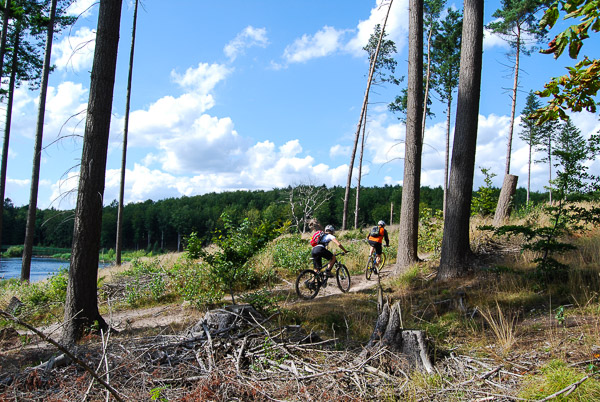 ---
Grønne og naturlige ruter tæt ved hovedstaden
This is a mountainbike ride you will never forget…. Here is something for your eyes, your brain, your legs, your heart and lungs… Ride all the way through the Copenhagen nothern green belt. You can perhaps do the ride in 2 hours if you ride fast, but why not take it more easy and enjoy a day on a bike – with severel stops along the fantastic Green Belt route. The nature is awesome. The Deer Park with great possibilty to Watch some of 2000 "wild" deers. Pass the old workshops, watermill and lake at Raadvad – the birth place of Danish Industry. Go further following the Molle Aa – the skranter in The Danish Schweiz to a beutyfull place Brede. Cross the "Kongevejen" (Kings Road) over to Lyngby Lake area with birdlife, small pathes and Canals. Frediksdals is a also a good place to stop and watch the Copenhagen people picnic, canoeing and swimming in bigger Fureso Lake where the canalsystem ends. Find your way up and over to Bagsvaerd Lake – from the western corner of the lake you must find the trail over to Frederiksborg Vej – which you cross and enter the Hareskov. Follow the signs to Hareskov S-train Station – and you are at the end of this route – "MTB-tours" in Hareskoven where they are always around for a chat and a cup of coffee.
---